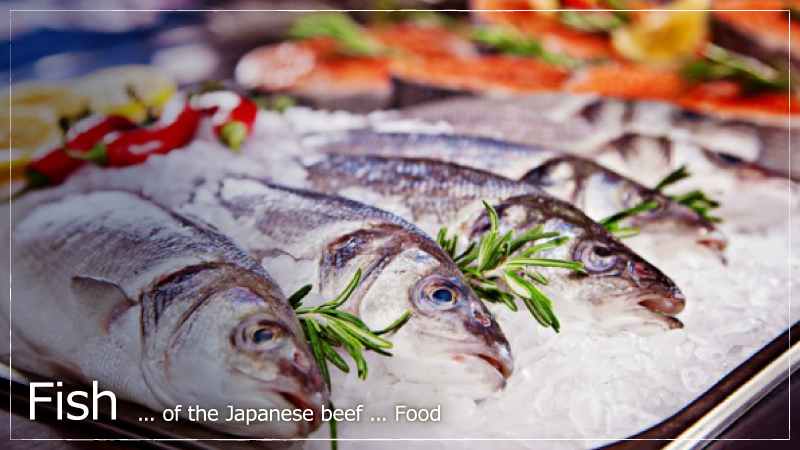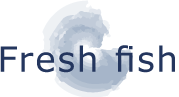 Reward yourself with gorgeous seafood
from the wild waves of the Bungo Current.

Don't miss the local fish from Oita's beautiful sea.
Once you try the unique taste of sashimi served Kyushu-style with a mildly sweet soy sauce, you'll crave it again and again.
Fresh local fish and shellfish are caught daily for your dining pleasure.

Sashimi Platter…1280 yen (ex. tax)

Don't miss our classic sashimi platter.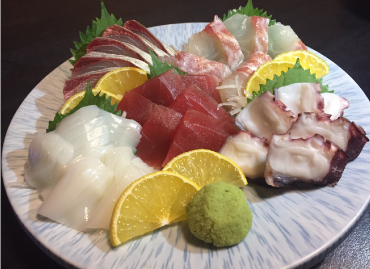 Shime-saba Marinated Mackerel…500 yen (ex. tax)
We take pride in this rich side dish.
Customers may enjoy it at wholesale price.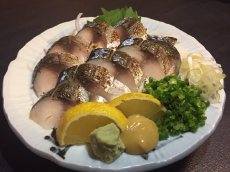 Ryukyu (Poke)…500 yen (ex. tax)
Enjoy a soft and sweet twist to sashimi.
The deep flavor of soy sauce is perfectly balanced with the rich fish.